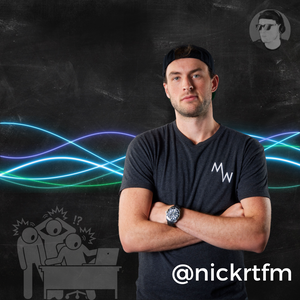 Meet Nick
Nick "RTFM" is one of the world's premiere sports streamers. Initially known for his groundbreaking content around the FIFA Ultimate Team transfer market when he first started streaming, Nick has gone on to become one of the game's biggest streamers worldwide. His charisma and innovative series, such as Rat to Glory, have fostered an incredibly passionate and loyal fanbase that tune in to all his videos. An avid coffee drinker and fanatic, Nick is constantly seen on his streams drinking a freshly brewed cup of joe. Nick's passion for coffee and love for gaming have culminated in the creation of Beans With Benefits, where he is actively involved both behind the scenes and in promoting the product.
Our story
In 2022, a group of friends came together to bring coffee to their fellow gaming community. Now if only they could figure out how to brew coffee...
Read on
Our Mission
Beans with Benefits unapologetically embraces the absurdity of life and gaming culture by providing high-quality coffee that perfectly blends in with a gamer's everyday grind.
Learn more